An Amazing Brain Recovery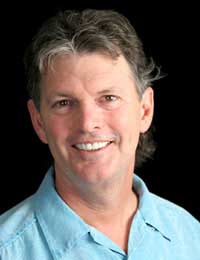 The human brain is an incredible thing when we consider its resilience and ability to recover from major injury and trauma. However, in some instances the prognosis is so poor that there is little to no hope for recovery.
Despite the plasticity of the brain, it can only do so much. For this reason though, some recoveries are particularly inspiring. These types of injuries show the power of the human brain and the strength of the human spirit to recover from severe injury.
A Surprising Recovery
In one amazing brain recovery, a man named Herbert who was a fire fighter suffered from significant brain damage along with most of his loss of speech after a roof collapsed on him in the mid-1990s.
Dangers of Fighting a Fire
He had been working to fight a fire at a house but when the roof collapsed, he was ultimately buried underneath. After being without air for a number of minutes, he was in a coma for nearly three months and had to undergo extensive therapy. Doctors and other care workers didn't expect that he would ever regain much of his normal functioning.
Even with the therapy, he still didn't show much in the way of progress for communicating with those around him. His memory was almost non-existent and it was thought he was blind as well, which meant he was not aware of the environment around him either.
Returning to the World
Yet, approximately a decade later he suddenly spoke to workers at a care home where he was living. He asked for his wife. The sentence was a complete shock to those who worked there, namely given his severe injuries and the lack of any progress shown prior to his request. In fact, he had been at the care home for seven years at the time and there wasn't a great deal of hope for any kind of reasonable recovery.
The Power of the Human Brain
Other questions on Herbert's mind were how long he had been "away" as his sense of time was askew. While at this time it had now been around ten years, he thought it was only a few months. This is thought to be common in those who recover from brain injuries.
An Unusual Recovery
One reason that Herbert's recovery is especially amazing is that physicians usually cite people recovering from brain injuries – where possible – within a couple of years. For someone to show signs of recovery after ten years is virtually unheard of and extremely rare.
Trying to understand how he recovered as well as how those in similar situations manage recovery is difficult to do, even with medicine as advanced as it is today. Doctors simply can't always explain it. Some people seem to rapidly show improvement and doctors are unable to explain exactly why this happens.
There is still much we don't know about the human body and clearly, amazing stories of recovery remind us just how powerful human healing can be for people. As medicine continues to advance, we can hopefully learn more about how people can recover from severe brain injuries.
You might also like...