Newest Ways to Preserve Your Brain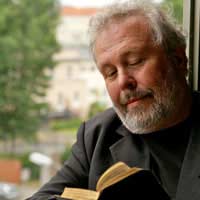 We all want to keep our brains in peak condition, no matter what our age. Finding ways to preserve clarity and brain functioning isn't an easy task but fortunately, we have researchers working hard to find out more about how we can preserve our brains.
Your Brain Throughout the Years
The cognitive decline that comes with ageing has traditionally been seen as inevitable – something we can do nothing about. But with all of the flurry of research in this area more recently, it's worth a second look at how we might actually be able to preserve the power and functioning of the brain. So just what can you do?
Enrich Your Brain
We are now aware that there are a number of activities that can nourish the brain and enrich cognitive functioning. These include activities that can strengthen intellectual functioning as well as social activities and most kinds of physical activity and exercise.
Picking Up a Book
It seems like such a simple act but for older adults, just picking up a book to read is considered intellectually stimulating. This means that you can support and preserve your brain by merely enjoying a book. One study found that daily activities such as reading can help to slow cognitive decline.
Exercise Your Brain
It's clear now that exercise doesn't just do a body good, but also it helps to preserve brain functioning. Think of it as getting your brain in shape. When researchers looked at women, they found that those who were the most physically active performed better on cognitive tests. Scientists think that even moderate activity can make a significant difference to help reduce cognitive decline.
Spend Time With Friends
We know that spending time with friends feels good – at least, it should! But did you know that social engagements and a healthy, optimistic attitude can also help preserve your brain? People who approach life with a good attitude and maintain strong social connections are less likely to experience cognitive decline as they get older.
Learn Something New
Although older adults might not learn new things as quickly as their younger counterparts, their efforts may well be worth it. Learning new things can help to preserve your brain as you get older. When your brain is active and exposed to a complex environment, you are more likely to slow down cognitive decline.
A Healthy Brain for Life
It's perhaps surprising that the path to a healthy brain that serves you well for life is not a complicated one at all. By simply staying active and getting enough physical activity along with connecting to friends, family and others in your life, you can help to preserve your brain and cognitive functioning. Learning new activities is something we might do without even thinking about the fact it helps us stay sharp and mentally strong but now you have even more reason to learn a new hobby or activity.
Those who are avid readers can feel happy that they are not only enjoying a favourite activity but also that they are helping to preserve their brains. As simple as it seems, it would appear that the key here is to use your brain regularly to stay involved and active in life, which can preserve your brain for life.
You might also like...