Get Smarter With a Low Stress Life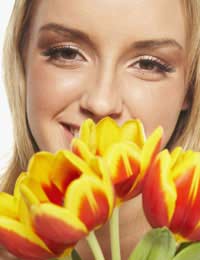 As if there weren't already enough good reasons to reduce stress in your life, new research suggests that you may have another one. It may be possible to improve your brain skills by reducing stress in your life. Not only can you enjoy the benefits of less stress but you could also be helping your intelligence as well.
Testing on Animals for Brain Skills
Research on animals has shown us that there are differences in the brains of animals depending on whether they are exposed to stressful conditions or enriched ones. While we can't fully transfer these findings to humans, they do suggest the need to look at how humans can improve brain skills by reducing stress whenever possible.
How Stress Affects Brain Skills
There has been plenty of debate around how stress affects brain skills but research on animals has suggested that stressful events in the environment can negatively impact brain skills. In a sense, stress 'starves' the brain and affects the formation of new brain cells.
Stressful Environments vs. Healthy Ones
To really find out how stress impacts our brains, we also have to consider how an enhanced, healthy one compares. In one study, researchers created a stressful environment for laboratory animals and they also created one that was highly enriched. The enriched one involved a variety of different stimuli.
Animals in the enriched environment – the more complex one – fared better in terms of cell formation. Those in a stressful environment didn't fare as well. Researchers believe that when stress occurs, certain steroids in the body 'prepare' it to deal with that stress. If stress persists, these steroids actually end up being harmful to the body and they can affect memory and learning.
Stress, Pregnancy and Brain Skills
Other studies have found that if a pregnant animal is exposed to stressful conditions, the subsequent offspring have reduced brain cell formation. This kind of trauma is concerning but it does pave the way for future research on how this might happen in humans and what we can do about it
What it Means for Humans
The unfortunate implications of this research mean that particularly stressful conditions that persist for a long time – such as poverty, can really affect brain skills. While researchers at one point wondered if brain skills influenced stress, this recent research suggests that it works in reverse.
In smaller applications such as ones we would see in the average person, the usual causes of stress such as workplace challenges or buying a new home could ultimately affect memory, learning and other brain skills. More testing and research will tell if this is the case as well as how we can go about minimising the effects.
Poverty may have many causes and consequences but the idea that it could be limiting in terms of brain skills suggests that those who struggle with it face more barriers than we may ever have realised. It gives us more reasons than ever to look at how stress influences our lives, especially significant stressful environments that have many other negative consequences too.
You might also like...