Parental Mistakes in Training Kids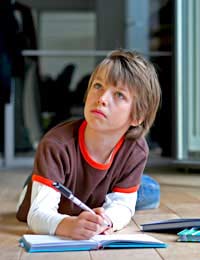 Even though your intentions may always be the best, you might be surprised to learn that there are number of mistakes parents make when training their kids to be 'smarter' and to reach their full potential. Although these mistakes don't necessarily have disastrous consequences, they can keep your kids from developing their brain skills and fully succeeding in life.
One of the Biggest Myths
For decades, one of the most prominent beliefs was that those who seemed extremely smart and intelligent were the ones who would be successful in life. However, we now know that this is not only untrue – but that the opposite, in fact, appears to be the case.
By focusing solely and intensely on your child's intelligence and academic 'smarts', you will open them up to a greater likelihood of failing as they fear challenges and lose the motivation needed to learn new skills and develop as a person.
Translating Research Into Reality and Practice
To prevent this mistake, the reality is that you need to focus on your child's effort and motivation rather than their intelligence of 'talent'. This specific mind-set must be established early on and consistently maintained throughout your child's growth and development into the teen years and beyond.
If your child shares an idea, for instance, praise the idea and creativity or courage in sharing it while also offering other input that helps your child to consider the idea in more depth. You can start with simple probes at an early age.
An example to a very young child would be to say "Drawing a picture of our house is a great idea! What should we use to draw it?" Simple probes and encouragement can really make a difference as opposed to judging the drawing later or suggesting that your child focus on more academic subjects all the time.
Praise Children for Effort
When your child is really persistent at a task, this effort should be praised. In this way, you will place emphasis on hard work rather than judging the outcomes of the work instead. You will further help your child to feel valued while helping them to embrace the process of learning rather than dread failures.
Encourage Diversity
To develop your child's brain skills, a mistake parents sometimes make is to focus intently on one specific activity. While it's important to encourage your child to work at a 'talent' or interest, this shouldn't be at the cost of other interests and activities.
Try to encourage your child to enjoy many different activities, including creative ones as well as more academic ventures. Singing, playing an instrument, sports or any range of diverse activities can help your child to succeed and become adaptable to various new challenges. While you can enjoy focusing on one, just make sure that your child is able to participate in others so that his or her skills can be diverse enough for success later in life.
No parent is perfect and we all make mistakes when we try to raise our kids to be smart and successful. But by avoiding the most common mistakes in training your kids to think smart and do well, you can help them to develop a range of brain skills that will make success as an adult a lot easier.
You might also like...