Brain Gym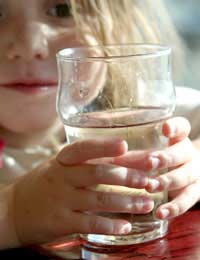 Is it a simple program that brings about rapid and dramatic improvements in learning abilities or a vast empire of pseudoscience that involves lying to children?
The supporters (mainly practitioners and coaches of brain gym) claim that it hugely enhances concentration, memory, reading, writing, organising, listening, physical co-ordination and more! They also propose numerous detailed explanations of why.The critics, (mainly doctors, neuroscientists and psychologists) say that it's an expensive way of getting some very obvious, sensible bits of advice. Even worse, they say that the scientific basis is deeply flawed and that the program shamelessly promotes basic misunderstandings of science in the classroom.
What is Brain Gym?
It all started with a Californian who worked with disabled children in the late 1960s. His name was Paul Dennison, and he started by looking at a subject called kinesiology, where attempts are made to relate body movement to brain function. Over the course of many years, he and his wife developed and marketed a program called educational kinesiology, which they and their followers have since applied to a wide variety of subjects including learning disabled children, children with ADHD, athletes, Alzheimer's patients and insurance salesmen. Their basic claim is that certain body movements, repeated regularly, along with drinking a lot of water, can improve learning and a host of other cognitive functions, in all these groups of people and in fact, in pretty much everyone.
The brain gym program that is now used in hundreds of UK state schools and promoted in many government websites is billed as an introductory level program in Educational Kinesiology. In these schools, teachers undergo training courses by brain gym experts then introduce the exercises as regular breaks of a few minutes in the course of their classes. The exercises include things like "brain buttons", where you press your thumb and forefingers over a certain point in your upper ribcage, and "the energiser" which involves complicated back and forth movements of the head.Enthusiasts say that the children enjoy it and seem to learn better than before.
The brain gym practitioners say that there's lots of evidence that it works. They also propose lots of reasons why – and that's what gets the scientists hopping mad.
What's Wrong with it?
How much harm can it do children to drink water and wiggle their fingers about in the middle of a lesson? It's all pretty harmless isn't it?The doctors and neuroscientists who object to brain gym disagree.Even the most vehement critics don't think that there's anything actually wrong with the exercises themselves and it's hard to find fault with the idea of encouraging children to drink water. Most would agree that a short break can be refreshing and improve performance.
The problems begin with the quasi-scientific basis of the whole program. First of all, claims are made that the effects are "scientifically proven". But it turns out that the "evidence" is all self published – in the journal that belongs to the brain gym organisation itself. Any reputable scientist knows that studies are only taken seriously if they're published in independent, peer reviewed journals. It's critical that the reviewers and the publishers should have no stake, financial or otherwise, in the results. That's the only way to keep things objective and unbiased. That clearly hasn't happened here.
The only studies to actually appear in any peer reviewed journals suggest that any intra class exercise program is equally effective at slightly improving some measures of performance. There's just not a shred of objective evidence that brain gym itself does anything special. But of course, the brain gym practitioners have a huge financial motive to suggest otherwise.
Then there's the more sinister side of it all, that the critics of dodgy science are up in arms about. To put it plainly, the brain gym gurus encourage teachers to feed children a pack of lies about science.
"Hold the water in your mouth before you swallow, so that your brain will absorb it more directly". Any GCSE biology student could probably tell you that that's complete rubbish.
There's a complete misunderstanding of things like how oxygen gets into and around the body – they think that a funny yawn gives "increased oxidation for efficient relaxed functioning." (They probably mean oxygenation. Oxidation means rusting and anyway you don't need to yawn to get oxygen into your blood. Breathing is usually quite sufficient.)
They get the basics of human anatomy wrong, like the position of the carotid arteries in the "brain button" exercise.
They claim that processed foods contain no water. That's just plain wrong.
The list goes on and on. Should we laugh or cry? The "science" behind the whole thing is obviously PR spin and marketing, and has clearly been very successful in persuading some key people to implement the program so widely. Well, on an individual level, that's what advertising in a free society is all about. The problem comes when you try to confuse a generation of children. When teachers tell them obvious falsehoods about how their bodies work then inform them that 9 is the square root of 81, or that Paris is the capital of France, how can they know what to believe?
You might also like...