Methamphetamine and Brain Function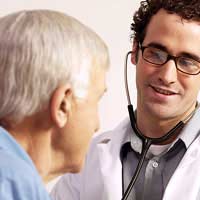 The effects of methamphetamine on the body are well documented but questions still remain around the precise mechanism by which it affects brain skills. Also of interest is how these effects may be seen long-term, a year or more after use of the substance is halted. Yet another area of research is how prenatal exposure can later affect a child's brain skills.
Impulse Control in Former Users
In one study, researchers wanted to find out how long it took for former methamphetamine users to regain impulse control. They found that it took a year or more for the users to regain their ability to control impulses.
These results are helpful because they can explain why former users may struggle to attain their previous brain skills. It can also help ease frustration in those recovering from the addiction if they are aware it can take time to regain their brain skills.
Other brain skills relating to attention and focus can take just as long. It is important for both addicts and those involved in running treatment programs to execute a strong level of care and patience in the process.
Improving Treatment Programmes
It is also vital for ensuring that recovery is properly monitored. If those working in the field know that it can take time, they can better report on positive changes as the addict recovers. Addicts can also experience hope that their attention, focusing and impulse control can improve over time. If they know that the longer they remain drug-free and within the programme, the better the improvement, it can help with participation and compliance.
Other Studies on Methamphetamine and Brain Skills
Another recent study looked at mothers who abused methamphetamine during pregnancy, and how this affected the brain of the child. While alcohol abuse during pregnancy and its effects are widely publicised and known, the effects of methamphetamine are still being learned and understood.
Researchers compared brain scans in children. They looked at children who were exposed to methamphetamine and those who didn't receive the exposure. They found that the size and shape of specific parts of the brain were different in those who had prenatal exposure to the drug.
Some of the brain regions were smaller while others were unnaturally enlarged. One area in particular that was enlarged is a place where control and conflict resolution occurs. Of concern was the fact that researchers could make a prediction of the child's previous exposure to drugs by using images of the brain and IQ data.
Understanding the Brain Effects of Methamphetamine
Methamphetamine is already known to have devastating effects on the body and it is highly addictive. Helping addicts become drug-free means we must develop an understanding of long-term effects and time required to regain brain skills.
It also means learning more about how the drug affects children who have experienced prenatal exposure, so that we can better identify such children and diagnose resulting learning problems. It is hoped that future research continues to focus on the effects methamphetamine has on brain skills, both in children and adults.
You might also like...