Top Ten Ways to Raise Smarter Kids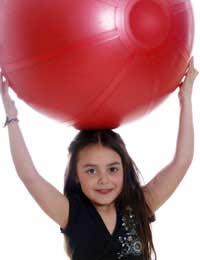 We all want to do the best we can for our kids, which includes making sure that they have the right skills and tools to reach their intelligence potential. But how exactly can we raise smarter kids?
If you've ever wondered whether you can actually take action to help your kids achieve better 'smarts', then you will be happy to know that you can make a difference. However, it does take a bit of time and attention to your parenting approach to ensure your kids get the best start that keeps their brains working hard and effectively
Child Play
It's a simple concept but one that busy parents can too easily forget – playing with their children. By interacting with your child, you promote feelings of love, appreciation and ultimately, help your child feel valued. This loving interaction encourages higher cognitive skills and encourages healthy brain development.
Importance of Exercise
Given that exercise enhances blood flow to the brain, it's no wonder that it helps with mental acuity. Try exercising with your child – you can both benefit from the brain-boosting benefits of exercise.
Good Nutrition for Brain Smarts
A child's brain needs the right nutritional support to develop. One of the simplest but frequently ignored ways to make your kid smarter is to provide healthy foods from a variety of food groups. In particular, essential fatty acids have been found to be helpful for mental acuity and brain development.
However, your child also needs good sources of protein for growth and development as well as carbohydrates for energy. By offering many different kinds of food, you also help to ensure your child gets all of the nutrients needed for a healthy brain.
Minimise Media Exposure
Helping kids to be smarter means that they do need to become familiar with the news and educational media forms. However, hours and hours of television viewing should be limited as the vast majority of mainstream television does little to stimulate your child's brain. In fact, the lack of interactivity can do more harm than good. It also means that the time your kid spends doing activities that stimulate the brain is reduced.
Reduce Endless Computer Time
As with limiting time spent watching television, limit computer time and instead, encourage the time spent with these kinds of media to be used on educational games and programmes. Everything from maths to music and reading can be enjoyed via the computer. This way, your kids can have fun and learn at the same time.
Playing With Other Children
Classroom learning is important, of course, but so is playing with other children. By giving your kids the chance to play with others, they can develop better social skills while learning how to assert themselves and negotiate activities and thoughts.
Communication With Your Child
Regular communication with your child helps to improve your child's language skills. This means listening to your child and giving him or her the space to speak as well as speaking to help your child's understanding of language and learning of new words.
Read to Your Child
As with communication, regular reading helps your child to develop language skills. If you start your kids off early reading, they are more likely to develop a long-term interest in reading. Good language skills are also important for success as an adult.
Imitation Benefits Kids
If your child sees you doing something 'smart', he or she will benefit when mimicking that act. Kids often take action based on what they see you do, so make sure you set a good example by partaking in activities that encourage intelligence. This could be reading, writing, drawing or any number of other tasks or kinds of play.
Encourage Your Kids
Encouraging and rewarding effort and motivation can help your kids to be smarter and to succeed as adults. Rather than focus on the end result, compliment them for their efforts.
As a parent, you want your kids to get the best tools for success. Think about these top ten ways to raise smarter kids and try to implement them into your parenting. Both your kids – and you – will be happy that you did.
You might also like...