Solving Problems With Fluid Intelligence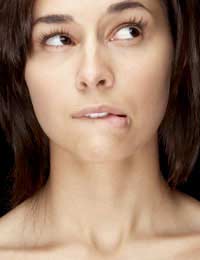 Solving problems is something we do every single day even when we aren't aware we are doing it! It's not just a case of dealing with a stressful family conflict or negotiating an issue with your kids. When you learn something new, you still have to join it with other bits of knowledge to make sense and meaning of it all. So, the better your fluid intelligence, the better you can solve problems.
What is Fluid Intelligence?
Fluid intelligence actually tends to link up to something called crystallised intelligence. They are both aspects of general human intelligence. Fluid intelligence is your ability to make sense of confusion and solve new challenges.
It's how you figure out relationships of different ideas and how you make conclusions. It isn't the knowledge itself that you gain but how you find meaning in it all.
Crystallized intelligence is how you actually use your knowledge, experiences and skills. To do this, you are typically using your long-term memory. The vast majority of IQ tests tend to look at both fluid intelligence and crystallised intelligence, namely because they are both strongly correlated.
Better Problem Solving
A new study in the United States found that some of the brain skills and techniques created to help working memory also seem to enhance fluid intelligence – your ability to solve problems.
When you think about how important it is to solve problems in daily life, you can see that improving fluid intelligence would have a very helpful impact. This kind of research is also thought to be particularly useful to the field of education. Fluid intelligence assessments are thought to help predict the success of a person both intellectually and professionally.
Advancing Older Research
Prior to this newer study, researchers had thought that the only approach to enhancing fluid intelligence was specifically by practising tests rather than training. In the new study, we can see that training works quite effectively.
Researchers first used a very basic, standardised test for fluid intelligence. Then, they gave the participants a sequence of training experiences that were intended to improve the participants' working memory. Four groups of participants received the training and repeated the exercises anywhere from eight to nineteen days. After all the training, researchers tested their fluid intelligence yet again.
The participants who had been trained had a much more noticeable improvement compared to the ones who hadn't been trained. In fact, the more time spent training, the better the improvement in fluid intelligence.
How Did Training Help?
Researchers think that the specific training techniques helped to strengthen the parts of the brain that work at solving problems. All of these processes in the brain work together to help you solve challenges.
The applications of the results could be really helpful in areas such as education, where we can find ways to improve fluid intelligence through the right training and testing. It's an important area given that fluid intelligence is vital in our everyday lives and hopefully more research will continue to improve what we know about fluid intelligence and how to enhance it.
You might also like...