Understanding High Speed Brains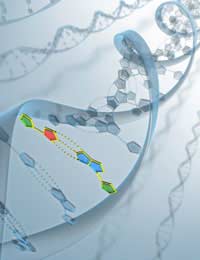 Improving our brain skills and intelligence means we have to look to genetics as one part of why some people seem to have high speed brains. In fact, a recent study is the first to provide actual images that show the quality of how a brain is wired. The images have revealed that there are more inherited parts of intelligence than we initially thought.
While it does not mean that intelligence can't be improved by external factors, it does help us to understand our genes and how they may interact with the environment – a factor we do have some control over.
Taking Studies a Step Ahead
We already knew from previous research that how much white matter a person had was inheritable. The white matter is important for connections between processor cells in grey matter.
Your Brain Connections
The new study, however, shows us that the actual quality of the connections has a strong genetic basis as well. The brain's connections also have an important, protective myelin sheath. Researchers looked at sets of identical twins and fraternal twins using a type of magnetic resonance imaging. This particular scan measures the speed of the nerve impulses. In this way, we have an image of the brain's mental speed.
Shared Genes
Results showed that much of this speed is indeed inherited. After looking at the myelin integrity in identical twins and fraternal twins, researchers found that myelin integrity is very much genetically guided in a number of parts in the brain that play a key role in a person's intelligence.
Areas of intelligence include the corpus callosum – important for coordinating messages from both sides of the body. Another important area for intelligence is the parietal lobes, which are key for reasoning and logic, particularly when it comes to spatial types of reasoning or visual reasoning and intelligence. Researchers even found that the integrity of the myelin linked up to how well participants did in standardised tests of overall intelligence too.
Understanding Our Genes
Still, even though genetics play a pivotal role in intelligence, this does not mean it can't still be enhanced. As our genes push us to act in certain ways with our environment, the integrity of our myelin is affected. By identifying genes that support strong myelin integrity, we might now be able to find ways to improve how our genes behave. Alternatively we could potentially synthetically add the proteins that our genes code for.
Finding New Ways to Treat Disease
Researchers are hopeful and optimistic that this is one way we might be able to eventually develop effective treatments for some of the particularly devastating diseases such as multiple sclerosis. This disease and a number of others are thought to be associated with deterioration of myelin.
While we still have a lot to learn about how genes interact with our environment, this new research does shed some light and will hopefully prompt new findings that can ultimately help us to successfully and safely treat disease and make a difference in our lives.
You might also like...