Tips for Better Brain Control Over Emotions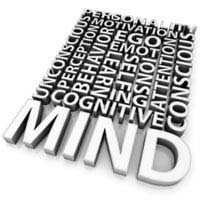 For many of us, we sometimes feel that we are controlled by our emotions. It can be challenging to act rationally and make the best decisions because our brains seem to create an emotional chaos as things happen in our environment that put us out of sync.
Brain Skills that Continue to Improve
Much of this relates to emotional intelligence, where you learn how to manage your emotions and make better choices. One benefit to emotional intelligence is that it is something you can develop throughout your life. There are many effective strategies to help you get a handle on your emotions and improve your brain skills.
Improving Social Skills and Relationships
How you relate to other people plays a part in your emotions. Learning how to get better brain control over your emotions means you have to learn what others are feeling and experiencing in relation to you and your thoughts and actions.
Some experts suggest that you use creativity to handle disputes. It means thinking in more open ways and being open to unconventional ways of handling disputes. It helps you to think about how other people are reacting and lets you connect with a solution that supports strong relationships and social awareness.
Identify Automatic Thoughts and Enhance Self-awareness
Before you can change how you behave, you need to identify what you are feeling and thinking about a situation. Discovering your strong points and where you fall short is an important part of becoming more self-aware.
One aspect of enhancing self-awareness is being able to identify the automatic thoughts that seem to strike without our conscious effort. Training yourself to identify these thoughts is important in developing self-awareness and moving into healthier patterns of thinking.
Some people find that a 'thought-stopping' statement helps them to gain control over automatic thoughts. You might make a determined statement that you will not dwell on the past but instead, focus on the future. The idea here is to stop the cycle of automatic thoughts and then find something positive to do that shifts your focus away from the thoughts.
Assigning Meaning to Events
When things go wrong, you may be thinking it is entirely due to outside events. Cognitive therapists might argue that it is actually the meaning you attach to these events. It is these meanings that can trigger a detrimental emotional reaction.
While many think it's the event that causes them to become emotional, it is really the meaning they attach to the event or people involved. One way to approach this problem and get better brain control over your emotions is to do what experts refer to as a reorientation.
Instead of believing that you are powerless and that your external environment dictates your life, you instead adopt the belief you can make choices independent of what is around you. This is a shift away from what is known as the reactive-responsive orientation.
Using Idenics for Better Brain Control
Idenics is a relatively new approach. It is thought to help people resolve unwanted aspects of their life. The philosophy itself is not considered new but it has only recently been packaged into a format that people can understand and hopefully use.
Idenics involves different techniques and suggestions of how to resolve parts of your life you find harmful. It is generally considered an alternative to therapy that helps people gain better control over their emotions, helping to rid them of unwanted issues.
It does lack scientific evidence and backing from the greater academic community. There are, however, anecdotal reports of its success and it does have its share of followers.
Improving Brain Skills
There are many ways to improve brain skills. One of the hardest is perhaps the ability to gain better control over our emotional state. You can try techniques from well-known therapies such as cognitive-behavioural therapy or newer ones that do not yet have scientific credibility. What is important is that you do try different techniques if you feel your emotions are not in control.
You might also like...