Brain Efficiency Using Caffeine and Glucose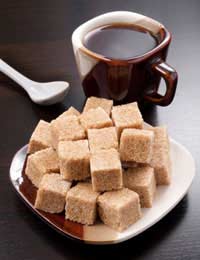 Finding ways to improve brain skills remains an important topic today. A new study suggests that the combination of caffeine and glucose could enhance the efficiency of brain activity.
What this means is that the brain does not need to be as active as it normally would to obtain the same level of performance. By utilising fewer resources, the brain still achieves the same or better cognitive performance.
Previous Experiments on Caffeine
Older experiments had suggested that caffeine could boost attention span. In one study that examined tea and coffee drinkers, it was found that caffeine could enhance attention span.
The effects of excessive caffeine, however, make it difficult to give firm recommendations. Other concerns are that it is not caffeine alone but other compounds found in these beverages that are exerting an influence on attention span. Results on the effect of glucose have been mixed in older studies. While some have shown a benefit, others have suggested that glucose can actually decrease cognitive performance on specific tasks.
Combining Caffeine and Glucose
Using functional magnetic resonance imaging, researchers found that where both caffeine and glucose were consumed, the cognitive performance of participants was significantly better. This was in comparison to a beverage taken that contained only one of the two substances.
The two substances taken together appear to improve attention span and also working memory. The effect stems from improved efficiency in both areas of the brain. To summarise, caffeine boosts the effect of glucose and vice versa.
Getting Inside Your Brain
In the study, it was found that if a person consumed both caffeine and glucose, they had reduced brain activation in the areas of the brain associated with the task. The behavioural performance, however, did not drop. This shows that the brain is more efficient, needing to do less to give the same quality of performance.
Participant Performance
Participants were initially asked to drink one of four different beverages. Some participants received a beverage that had just caffeine, others received one with only glucose while some participants received the two substances combined in a beverage. Another group received a placebo that only contained water.
The same research team had previously done a similar study by looking at the effects of just glucose or caffeine alone. The results showing the effect on attention span and memory left them wondering what effect there might be from combining the two substances.
In this study, the combination of caffeine and glucose appears to help people get a better reaction time to specific tasks. It also seemed to enhance learning and verbal memory more so than if the substances were taken separately.
Using Caffeine and Glucose Wisely
The study certainly does not suggest that people drink excessive amounts of coffee and consume huge quantities of sugary foods. Rather, the key takeaway is that used wisely and in moderation, there are some benefits to the two substances when consumed together. There are also a number of other ways to improve brain skills and this should be considered one of many other approaches and used with caution.
You might also like...