Sleep for Creativity and Strong Memories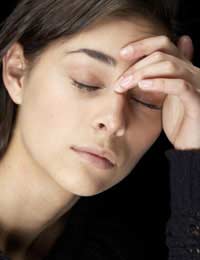 Studies suggest most of us do not get nearly enough sleep, which is known to have detrimental effects on everything from concentration to our moods and can also impact our digestion and energy levels. A new study now adds even more reasons for you to ensure you get enough rest each night.
Memory Recall
We already know that sleep can help to some extent with consolidating our memories. This allows us to retrieve memories later when we need the content. But in this recent study, it was found that sleep does much more than just that – it also gives you 'stronger' memories. Researchers explain exactly what is meant when we talk about stronger memories.
Sleep helps us to better organise our memories, letting us select emotive details and reconfigure memories for creative ideas. Essentially, sleep plays a part in both creativity and your ability to form and channel your memories to use that creativity.
For people who are chronically sleep-deprived, their ability to conjure up new, creative ideas could suffer. This would be particularly problematic for people who work in the traditionally creative industries. It could also be an issue in careers where creative thinking is in the context of developing strategic business insight.
Memories During Your Sleep
Researchers have examined what happens to memories when a person is sleeping. They have found that during sleep, an individual is more likely to latch onto the really emotional aspects of a memory. If you imagined a simple scene, a person would most likely recall an object that evokes strong emotions rather than a small, insignificant detail.
This is particularly true if a person is tested after a night with sufficient sleep. Where the brain activity of a person is measured during that person's sleep, researchers have also found that the areas of the brain that play a role in emotion and memory are highly active. Once you awaken, your abilities controlled or influenced by these brain regions are then more capable of creativity and stronger memories.
A Busy Night of Sleep
What is truly interesting about this study is that sleep seems to be a time when we think of our 'sleeping brain' as not doing much but dreaming. This is far from the truth, however, as the brain is very active during this time. More than simply consolidating your memories, it is also making sense of these memories. Your brain is organising memories and selecting relevant information. Researchers have concluded that this process is one key reason why people are likely able to develop new ideas that are brimming with creativity.
Making Time for More Sleep
Another conclusion that was drawn from the study is that while people can function to some extent without enough sleep, it still has profound effects on their cognitive abilities and their creativity skills. It is yet another reason why sleep is so important, despite the fact that most people do not get enough of it on a nightly basis. This recent study gives you another reason to ensure you get enough sleep each night.
You might also like...