How Compassion Helps Brain Skills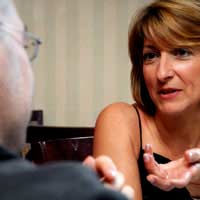 Many people make use of coaches to help guide and support them in difficult times, or even just to gain focus when making life changes and decisions. Numerous different coaching methods are available, with most aimed at helping people to learn and make better decisions.
Compassionate Couching for Improved Cognition
But which kind of coaching is best for you? With so many different styles and methods, researchers have been interested to assess how different styles affect the brain skills of the person receiving the coaching.
In one recent study, it was found that where a compassionate coaching style was used, the subject of the coaching session had significantly better cognitive functioning. It is believed that the participant's emotional response from this style sets into motion a series of brain actions that benefit cognitive performance.
This study looked at how people responded to compassionate and critical methods of coaching. The compassionate style is focused on the person's own unique goals. Using functional magnetic resonance imaging (fMRI), researchers were able to see how the brain responded to the coaching styles.
Critical Vs Compassionate Coaching
By looking at brain images, researchers were able to see what kind of response occurred from each of the coaching styles. Participants in the study met with a coach who used one of two approaches – either a critical approach or a compassionate one.
Cognitive Benefits of Compassionate Coaching
The compassionate one looked at the participant's personal goals and encouraged them to envision a positive future. The critical one would use a different tone that involved focusing on the person's failures and mishaps, and directing him or her in terms of what they should be doing differently.
Where the compassionate approach was used, the positive emotive response from the participant set into motion a series of brain activities. The positive emotions experienced by the participants trigger neuroendocrine systems. In turn, these underpin improved cognitive functioning.
Dangers of Critical Styles of Coaching
For those who received the critical style of coaching, there was an opposite effect seen in participants. The participant would experience negative emotions, which cause them to close down to some extent. They feel defensive and the series of brain activities detailed above does not occur, thus making their cognitive abilities poorer.
It was concluded that coaches should avoid placing emphasis on a participant's flaws or weaknesses. In addition, trying to fix that person, so to speak, also had a detrimental effect that was the opposite effect of a compassionate coaching style.
Coaching for Success
Coaching brings with it many benefits, both personal and also professional. With many businesses now using coaching to improve performance, it is important to find out which styles yield positive results. Other professions that can benefit from improved cognitive skills due to compassionate coaching include helping professions such as nurses or doctors.
This new study suggests that compassion is a helpful tool to improve the cognitive abilities of those being coached. Hopefully, this style of coaching will prove to be a successful one for those who need to improve their brain skills and make positive life choices.
You might also like...