How Medications Affect Brain Skills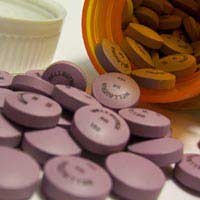 Virtually all of us will have to take a medication at some point during our lifetime. Some of us may need a brief course of drug therapy while others have prolonged conditions that require regular, long-term medication dosing.
The reality is that we rely on medications to treat an enormous range of health conditions. But it is also important to be aware of how your medications may be affecting your brain skills.
Impaired Brain Skills
Unfortunately, side-effects are a reality for medications today. In some instances, a side-effect can be impaired brain skills. While it is rarely a reason to stop taking the drug when the condition warrants it, you should know if your medication affects cognitive skills. On top of that, you should consider other ways to strengthen brain skills to help buffer these medication effects.
Long-term Cognitive Impairment
One study in the United States recently looked at a specific group of people and how their cognitive functioning was impaired from drugs taken for common medical conditions. Researchers recruited older African-Americans who were taking drugs for conditions such as insomnia, allergies or incontinence. They wanted to investigate how these drugs affected the brain.
Looking at Cognitive Impairment from Anticholinergics
Anticholinergics are drugs that block acetylcholine, a neurotransmitter that plays an important role in your nervous system. They include common drugs sold over-the-counter such as those used for pain relief and viruses such as the common cold or even for allergy relief.
Others are available only via prescription. Older adults tend to use these kinds of drugs as sleep aids or to reduce symptoms relating to bladder leakage.
From Normal Cognition to Impaired Mental Functioning
In this six-year study, participants started out with normal cognitive function. All medications taken were tracked over the six years. Results showed that by taking one anticholinergic drug, a person had a significantly higher risk of developing mildly impaired cognition.
Where two of these drugs were taken, the risk was doubled. This means that where the drug is taken simply to get a better night's rest or for motion sickness, a person can suffer from cognitive impairment in addition to the therapeutic benefits.
Reversing the Damage
In a person who may already have cognitive impairment, this would likely then worsen the level of impairment. Overall, it translated to memory loss without functional disability such as Alzheimer's disease, which leaves researchers hopeful that the 'damage' is reversible.
Taking it a Step Further
Researchers believe that even though this particular study focused on older African-Americans, the results in future studies will show similar effects to all of the population. Follow-up studies will take a more diverse population sample as well as look to see if the damage can be minimised or reversed.
Protecting Your Brain
With medications being such a mainstay in our society, it is important that we investigate the effects on our brain skills. If you are concerned that your drug therapy is 'clouding' your brain, talk to your doctor about the effects. As researchers learn more about how medications affect brain skills, you can do your part by being aware of how you respond to drugs and taking action to improve your cognitive functioning.
You might also like...