Brain Size and Longevity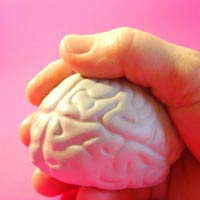 There has been debate for decades around how brain size relates to longevity. Studies seem to show a broad mix of results but the newest one from this year suggests that mammals with larger brains relative to their body size are more likely to live longer. This longevity links up with many developmental aspects such as reproductive maturity and social groups.
Mammals and Brain Size
Over five hundred different species of mammals were investigated to find out how brain size relates to lifespan. The study looked at everything from rodents to bats and marsupials. Researchers found that in larger primates such as chimpanzees, the brain is larger than we would expect for their body size. This is also the case for other mammals such as whales.
But why is it surprising? One reason is that a larger brain needs more time to get to its functional maturity. It also uses more energy. But despite that, a larger brain allows for a wider flexibility in mammalian behaviour in response to environmental challenges.
It further helps to simplify learning, helping the species to manage ecological challenges. Overall, researchers have concluded from the recent study that by having a bigger brain, a mammal has a longer life, giving them a special evolutionary advantage.
Benefits of a Bigger Brain
On top of all these benefits, there are even more advantages. Mammals with bigger brains in relation to their body size can better adapt to changes around them, helping to ensure their survival as a species.
It allows them to have a better chance of preserving the species, plus living longer means they have an enhanced ability to reproduce, thus benefiting the entire species. Mammals with a bigger brain also take more time to attain sexual maturity, which is then balanced out by the lengthier reproductive life.
Social Groups
The research also lends itself to the Social Intelligence Hypothesis (SIH) because the mammals form more stable social groups. The members of the social groups have greater cognitive demands, which are supported by a larger brain.
Benefits of a Larger Body
Other studies have previously shown that a larger body size also contributes to a longer lifespan. For the purposes of this study, however, researchers factored this aspect in and still found that brain size affected longevity, no matter what the size of the body.
Which Came First?
Still, it is not necessarily an issue of cause and effect for each case. It could mean in some cases that a longer life favours the development of a bigger brain. The longer life could then be preferential to a larger brain. It could favour the time needed to establish a reproductive cycle, thus enhancing the time available to reproduce and to give more time to invest in resources needed to nurture offspring.
For now, the research tells us more about evolution and how brain size develops and why it matters. Hopefully, we can learn more about the cause and effect aspect to discover exactly how the link occurs.
You might also like...