Helping in the Recovery Stages Following a Stroke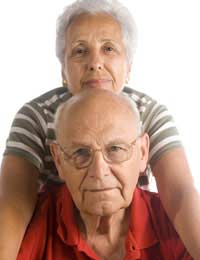 When a friend or relative suffers from a stroke, which can also be known as a brain attack, the consequences may be permanent or, with the help or professionals and those around them, reversible depending on the severity and which area of the brain has been affected.
Many people make a good recovery after a stroke whilst others will be left with some very noticeable differences. As the supporting party, it is vital that this is understood. For many, life will not be able to continue in the same way as before the stroke and the person will have to adapt to their new circumstances. This can be made a lot easier if the people near tot hem are willing to help them adjust.
Obviously if a person has shown any stroke symptoms or has been diagnosed as having had a stroke, they will need medical assistance in the first instance, but there are also methods that you can use to help in the long term goals of stroke treatment.
What Can be Done to Help?
First of all it is important not to show the person that you are shocked by their new situation. As hard as it may be for you to come to terms with the stroke, it is harder for the person living with it.Emotions may be very high in the initial phase following the stroke and emotions such as anger, frustration, depression and non-acceptance may be common.
As the supportive person, you should make time to listen to the person's fears, know when they need time on their own and also try and make the transition easier for them.Stroke victims may become angry and want to find someone or something to blame and commonly this is incurred by those closest. Try not to let the person's anger cause your own anger to rise and this is a natural reaction but will not be productive in the recovery process.
Allow the person time to adjust by letting them display and work through their emotions.Sometimes people can suffer from what is known as a mini-stroke, which although can be very frightening for all parties, can often cause temporary symptoms that lessen over time.
Understand Your Own Limitations
Although some of the greatest input can come from those around them, it is important for these parties to know when they are out of their depth or the person who has suffered the stroke needs additional and professional help.It is not reasonable to expect everyone around to be able to care for someone every day all day. If the person is struggling to meet their basic needs you should inform their doctor or specialist who will be able to assess their needs and make the necessary referrals.
It is also important for those around to spot any signs of depression that is more severe than a normal low mood. Long term episodes of anxiety, self-neglect, silence, and lack of communication may all be telltale signs that the person is not coping emotionally with their new circumstances.It is not unusual for stroke victims to need professional input in the rehabilitation process and there are several agencies that specialise in this area.
Although there is an awful lot of research being carried into stroke treatments and stoke prevention, it is still a very frequent occurrence that can impact the rest of a person's life.If you have any questions or want to find more about how you can help in the period following a stroke, please don't hesitate in contacting one of the many professional organisation who will be able to provide a wealth of information on the subject.
You might also like...
My mom suffered a stroke 5-23-2012.Its been 4 days since the stroke.I am having the hardest emotionally speaking...when she is trying so hard to say something to me and I can't understand her.I don't know what she is thinking, or feeling, or what she is understanding about not being able to speak.There must be some way to simply communicate with her.....or something we can do to help her communcate with us. God we love this 88 year old wonderful, sweet woman.
Suzy
- 27-May-12 @ 8:45 PM
April 19th 2011, this day is the beginning of a family group effort in a long recovery for our mom. The left side of her brain sustained a significant stroke that has taken away her ability to communicate, and use of her left arm and hand. After seven days in the hospital, she'll begin her first day today in health care center that caters to such patients. After much research on the subject, along with the heart felt emotions felt by many, we begin the process for our mom with hopes for as close to a full recovery as possible. Though we were made well aware the strong possibility she would only reach a certain recovery level. The adjustment process for the entire family will test each and every one of us for as close to an equal contribution as possible. Our mom was a very head strong person, and I suspect we will have to project much tough love in our interactions with her during these many months and years to come. Our mom means so much to us that our combined challenge must be done with a focused purpose. I miss the essence of my mom's personality in such a way that hurts my heart. And I know this is shared by all of her children, grandchildren, and granddaughter. We're hoping for the best.
Son Jomica Man
- 27-Apr-11 @ 2:56 PM