Mental Focusing Techniques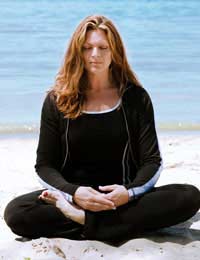 In our busy modern world multi-tasking is a goal for many, and for others a necessity. But in recent years, there's been a growing realization that in fact quite the reverse may be the road to achievement, in a variety of fields. Many see optimal mental focusing as the key to success in sports, creative writing, computer gaming and a host of other activities.
Meditation
Meditation has been used for centuries as a highly efficient way of clearing the mind of extraneous thoughts, and focusing exclusively. The point of focus may take many forms - a repeated word, or phrase (mantra meditation); the sensation of breathing; contemplation of an actual or visualized object like a candle. Meditation differs from other mental focusing exercises in that the object focused on is usually not seen as important in itself, rather as a means of achieving a higher state of consciousness. The ability to regularly reach a mentally focused state by meditation (link to meditation article) has been shown to have wide ranging health benefits. Many of the techniques used in meditation have been adapted by those who want to achieve precise, goal oriented mental focus.
Flow or the Zone
Flow State is an optimal psychological experience. Typically it's a term used to describe sportspeople performing at the summit of their abilities. It may feel a little like auto-pilot, when time stands still and everything just clicks perfectly into place. Even world class champions don't have this experience very often, but when they do, they generally describe it as a peak experience. Many professional sportspeople who employ sports psychologists to coach them in mental focusing techniques find that their performance improves. The ideal result of successful mental focus is to enter the much desired state of flow, or the zone.
The techniques owe a lot to principles of meditation, and include - centering, to reduce anxiety, whereby attention is paid to breathing, and a repeated mantra, like "relax" can be used; visualization, whereby a mental image is created of exactly what you hope your body will achieve; cue words and actions, that you practice repeatedly till they are associated with individual phrases of the athletic activity, so that they should eventually focus your attention appropriately and trigger the right response; the black box, where you deal with distracting worries by consciously imagining stowing them away in a black box, before you compete, leaving your mind free to focus.
Inside the Focused Brain
Researchers have used brain scanning techniques like functional MRI to investigate just what's happening inside the meditating brain, and the results are pretty impressive. Other activities, in which a high level of mental focus is achieved, like sports, are harder to examine using brain scanners, for practical reasons. But overall, there's agreement that types of brain waves called alpha waves predominate when the mind is highly focused, and that there's increased activity in certain important parts of the brain like the prefrontal cortex and the basal ganglia.
The basal ganglia is involved with precise movement control, and also seems to be stimulated by exercises like breath counting, which may account for improved movement control achieved by conscious breathing. The prefrontal cortex is sometimes called the "attention area", and enhanced activity is believed to be associated with insights, attentiveness, heightened interest, deeper emotional resonances, and of course, improved mental focus. Interestingly, positron emission tomography (PET) scans have suggested that murderers have decreased frontal lobe activity.
Even before such results were available, prisons around the world had started introducing courses of disciplines such as Zen meditation. It seems that enhanced mental focus can benefit almost anyone.
You might also like...