Coping With Parkinson's Disease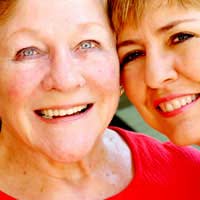 The Hollywood movie "Awakenings" and the book of the same name by neurologist Oliver Sacks, told a dramatic, true story of an event that at the time seemed little short of miraculous. In the years following World War I, millions of people died from a viral disease that caused brain inflammation (encephalitis) and was called by some "sleeping sickness".
In those who survived, a movement disorder similar to Parkinson's disease often appeared, sometimes years later. Many patients were almost totally incapable of any movement, yet when Dr Sacks gave them a drug called levodopa, the results were astounding. There were dramatic improvements and returns to full functioning after years spent in a statue like state.
Unfortunately for those patients, the effects later wore off, but since the 1960s, levodopa has been the cornerstone of treatment for classical Parkinson's disease.
Parkinson's Disease Drug Treatments
There's no cure for Parkinson's disease, but drugs that increase brain dopamine are very effective, especially in early disease. Dopamine alone isn't an effective drug, as it doesn't cross the blood-brain barrier, so it wouldn't get from the blood into the brain.
Levodopa does cross into the brain, and the neurones convert it into the dopamine they need. It's usually combined with carbidopa, a drug which reduces side effects of the levodopa by delaying its conversion to dopamine until it reaches the brain.
During early Parkinson's disease, levodopa is very effective at reducing tremor, rigidity and slowed movement and allows patients to function so well in everyday life that they may even forget they have the disease. But levodopa doesn't replace the lost neurons, and as time goes by, the dose usually needs to be gradually increased.
At first, side effects are usually minimal, but as the disease progresses, the drug may work less predictably, and unwanted movements (dyskinesias) may appear. There may also be a wearing off effect, whereby the drug effects are felt for a progressively shorter time, and an on-off effect, whereby symptoms appear and disappear without warning.
Dopamine agonists, like bromocriptine and ropinirole can help. These substances are similar to dopamine, and cause neurons to act as though dopamine was present. They may cause side effects like compulsive behaviours, so if someone you know with Parkinson's disease starts overeating or gambling compulsively, it would be wise to check their medication with their doctor.
Selegiline blocks the activity of an enzyme that breaks down brain dopamine, thereby increasing brain dopamine, and sometimes delaying the need for levodopa for up to a year. Other drugs that can have some effect as a Parkinson's disease treatment are anticholinergics and amantadine.
Surgery for Parkinson's Disease
Surgery was once commonly used as a Parkinson's disease treatment , but nowadays it's usually used when drugs aren't controlling symptoms.
In Deep Brain Stimulation, electrodes are implanted deep within the part of the brain that controls movement and connected by a wire to a pulse generator (a small unit like a heart pacemaker) that's inserted into the chest wall. The pulse generator and electrodes painlessly stimulate the brain in a way that controls many symptoms of Parkinson's disease.More extreme surgery, in which parts of the brain are actually destroyed are rarely used nowadays, as Deep Brain Stimulation is more effective and less invasive.
Healthy Eating and Parkinson's Disease
There's no proof that a specific diet actually affects Parkinson's disease, but a healthy, balanced diet can promote overall wellbeing in anyone. Patients taking levodopa are usually warned to steer clear of excessive protein intake as this can reduce the drug's effectiveness. Early trials of a dietary supplement called coenzyme Q10 have suggested that large doses may slow progression of early disease, but it's too early to say for sure.
Exercise and Parkinson's Disease
Physiotherapy and muscle toning exercises can be helpful to put rigid muscles through a full range of motion. Patients are usually encouraged to keep generally active, by walking, jogging, swimming, gardening and dancing according to their inclinations. Although exercise itself doesn't actually prevent the disease from progressing, it can improve overall strength and balance as well as emotional well being.
Simple advice like removing floor rugs that may slide or cause tripping, and always wearing good walking shoes can be remarkably helpful. Support groups can help for emotional and practical coping. Self education about the disease helps patients to understand what's going on.
The Future of Parkinson's Disease Treatment
Many researchers are very optimistic about future Parkinson's disease treatments. There are clinical trials going on into ideas like nerve growth factors, neuroprotective drugs and fetal tissue implants, whereby lost dopamine producing neurones are replaced by healthy ones.
Other studies are investigating use of transcranial electrical polarization or magnetic stimulation. Overall, it's an exciting time in the field, and many are optimistic that just as levodopa transformed treatment options in the 1960s, we may be soon looking at new therapies that could even provide cures for Parkinson's disease.
You might also like...