Incomplete Memories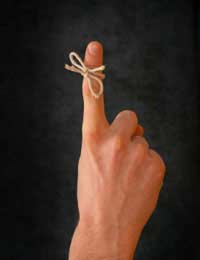 A sharp memory has benefits for anyone but improving your memory through the right brain skills can be a challenge. Studying people with dementia is one way we can learn how the brain works and how to improve memory. This allows us to not only develop a better understanding of dementia, but also how memory works in healthy people.
In recent research, it was found that problems with memory could begin because the brain puts together memories that are incomplete. These incomplete memories are often seen in age-related disorders such as dementia.
Changing the Understanding of Memory Formation
Until now, issues with memory were generally thought to occur from having forgotten information or events already experienced. In this new model developed after the recent study, it is suggested that the brain is not able to maintain full and detailed memories.
Problems in Memory Formation
Somehow, this process becomes disrupted, resulting in what we call incomplete memories. The memories that are there tend to be less detailed and can very easily be confused. The result is that a person is more likely to remember information that did not actually happen. It means that there is confusion between memories as opposed to actually losing them, as commonly believed to be the case in dementia and other memory problems.
Think about times where a person doesn't turn off the stove. This isn't because they have forgotten but instead, it is because they think they have already turned it off. The finding above is consistent with these scenarios that we see in people, particularly where they suffer from dementia.
Older Studies on Memory
Previously, there has been an inconsistent understanding of how memory works. For example, studies of memory in animals that have amnesia found that the animals could not clearly distinguish between a new and an old item.
Where researchers were left with a knowledge gap was in determining why this occurred. It was not clear whether the animals couldn't make this differentiation because they thought the old object was new, indicating they had forgotten a past event. Or, it may have been because they viewed the new object as old, which suggests a false memory.
An Improved Approach to Memory Studies
For this study, researchers created a new experimental model. The results showed that memory problems were a product of the brain's inability to form complete memories of objects. What memories remained were lacking in detail and could easily be confused.
Enhancing Memory in Adults
Researchers hope that this study and others can help them find new ways of treating this confusion between memories. It may mean a medication that improves the complicated details of memories that are critical for separating memories.
Effective Treatments for Dementia
From here, the ultimate goal would be to discover a way to stop dementia completely in its earlier stages. This would prove far more beneficial than just addressing the signs and symptoms of dementia, which is the current protocol. It also means that stronger emphasis on diagnosis would be key to ensuring access to such treatments. To effectively do so, however, this current study is important as it helps us understand how the impairment occurs.
You might also like...