How Personality Affects the Ageing Brain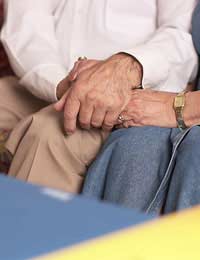 We know about many influences that play a part in how well your brain ages. Everything from your genes to the environment and the kind of lifestyle you lead can contribute to age-related cognitive decline.
Now, it has also been suggested from the results of a recent study that personality is an influence as well. Personality may even be a marker for earlier diagnosis of conditions such as Alzheimer's disease or other forms of dementia. Results indicate that personality is associated with brain volume in older adults.
Grey Matter and Personal Traits
The study used magnetic resonance imaging (MRI) to view the brains of participants. It was found that lower volumes of grey matter were in the frontal and medial temporal parts of the brain in the people who had 'high neuroticism' traits. The people who ranked high in 'conscientious' traits had more grey matter in those areas of the brain.
Emotional and Social Processing
Another part of the brain that is involved in social and emotional processing is the orbitofrontal cortex. Researchers found that this part also showed links to personality in the study participants. Overall, personality is associated with brain volume, especially in parts of the brain that connect with emotional and social functioning.
In this way, it seems that your personality affects how the brain ages. But critics of the study say that it could be the other way around. Instead, it could be how the brain ages that influences personality. The only way we could clarify is to conduct a long-term study that tracks personality changes and brain changes.
Older Animal Studies
We have seen for years that in animals, prolonged stress is linked with deterioration in brain functioning, which is what initially led researchers to think this might happen in older adults. Certain personalities seem to create and/or deal with the effects of stress in more harmful ways, leading to a greater effect on the brain as they get older.
Neuroticism or Conscientiousness?
As expected, the prefrontal and medial temporal brain regions showed the most significant effects. These areas show change related to age, regardless of personality, but more so in people who have 'neuroticism' traits.
Those with these traits showed smaller volumes in those same brain areas than those with less neuroticism. People with more traits under the umbrella 'conscientiousness' benefit actually had the opposite pattern – less of the age-related reduction in the brain volume.
Reducing Age-related Brain Decline
An important outcome of the research is that it might help us to later find ways to diagnose dementia. It is possible that personality could be one of the first changes we see in Alzheimer's disease. In early-stage Alzheimer's disease, it is thought that sufferers could show neuroticism early on while being less conscientious.
Improving Diagnosis of Alzheimer's Disease
While we may think that Alzheimer's disease just suddenly strikes a person, the reality is that it takes time to develop. It could be that subtle personality changes end up being clues to help us diagnose people earlier and help them at an earlier stage, before the disease progresses.
You might also like...