Can Emotional Intelligence Really Predict Success?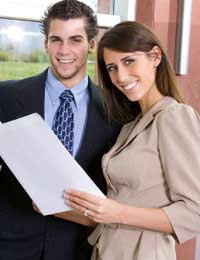 Have you ever noticed that there are some people who just seem to lead a charmed life? They seem to fit in effortlessly with all manner of crowds, always knowing how to say the right thing at the right time and with success to the right person. They also seem to know just how to go about making relationships work, on a personal and professional level.
If you've ever wondered just what quality such people have in abundance, the answer is – something called "emotional intelligence." Conversely, the stereotypical brainy nerd, who excels at academics, but can't sustain a conversation, let alone a relationship, may have a high IQ, but would get a low score on an EQ test.
What is Emotional Intelligence?
The term Emotional Intelligence (EI) was first used in professional psychology literature in the early 1990s to describe a type of intelligence that involved the ability to process emotional information. The simplest definition of EI is "the capacity to perceive and regulate emotions in oneself as well as those of others and to use emotion to facilitate thought."
In psychology, a person with high emotional intelligence is able to assimilate emotional experience into overall capacity for understanding the outside world and use emotion to enhance intellectual resourcefulness. For example, explicit recognition that you're anxious may lead to constructive examination of your fears and the formulation of a workable coping strategy. Failure to do so may lead only to distraction and disruption.
A Little Recent History About Emotional Intelligence
Few other psychological concepts have been adopted so rapidly and so widely into such diverse fields, as has Emotional Intelligence since the concept was first broached. Daniel Goleman wrote a book on the subject, in 1995, which reached the New York Times bestseller list. This led to widespread international media exposure, including a cover article in "Time" magazine. Since then, an abundance of Web sites and trade texts have sprung up, dealing with self help and management practices. You can test your own EQ quite easily, at the click of a mouse. Emotional Intelligence has been touted as a panacea for modern business and the essential but often neglected ingredient of success in the nursing, legal, medical and engineering practices. Some see it as the best way to reform education.
Current beliefs About Emotional Intelligence
Goleman's 1995 claim, which became widely adopted by the media and others, was that Emotional Intelligence, when defined in a broad fashion, to include psychological motivation and success with social skills, can be measured with accuracy and can predict a great deal about an individual's likelihood to succeed in professional and other contexts.
There are those who claim that Emotional Intelligence is a better predictor of success than IQ, based on Goleman's implication that EI might predict up to 80 per cent of success in life. But nowadays, few other psychologists seem to agree that EI can really have significant predictive value. Why is this? It's as hard to predict a person's future success as it is to make long range forecasts of earthquakes, the stock market or politics. Complexity is the limiting factor. There are just too many chaotic interactions among hundreds of variables. Most importantly, no studies have backed up these claims. One large study of nearly 24,000 workers found that "Agreeableness", a trait seen as central to EI, which includes self reported altruism and modesty, was irrelevant to job success. Similarly, "Extroversion", which includes emotional warmth and good feelings, did not predict success amongst teachers, lawyers or accountants, though it did among salespeople.
Although it's been disappointing as a predictor of success, current research on Emotional Intelligence measured as an ability suggests that it may have some use in predicting important outcomes like reduced rates of emotional behavioural problems.
Nowadays, most psychologists also agree that performance based measures of Emotional Intelligence are more meaningful than the self report system favoured by the websites where you can test your own EQ. In performance based techniques, ability is measured directly, by having a person solve a problem, like identifying the emotion in a face, or story or painting.
Is There a Biological, Brain Based Angle?
Some fascinating findings came out of a recent study that attempted to reach an integrated perspective into the elusive quality of Emotional Intelligence, by combining psychological with biological measures. Individuals first had their Emotional Intelligence assessed by psychological tests and then they all had EEG tests. EEG (electroencephalography) is a way of measuring the brain waves coming from different parts of the brain and is useful in studying the sleeping brain and diagnosing epilepsy, among other things.
Interestingly, EEG was found to explain a lot of the variation in Emotional Intelligence scores. Low Emotional Intelligence was related to EEG showing under arousal of the part of the brain called the left frontal cortex. This area is also affected in depression and in attention deficit hyperactivity disorder.
The whole concept of EI grasped the public imagination in an unprecedented manner. Maybe as studies like this one lead to a better understanding of its physical underpinnings, along with more data from studies about its social implications, we'll reach a realistic understanding of what the true place of Emotional Intelligence is in human functioning.
You might also like...