About Our Site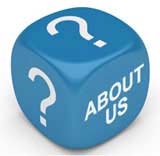 BrainSkills was formed to offer a unique reference point on the facts about brain development and brain training.
We all know of people who seem to have superior ways of thinking. They can rapidly grasp a new concept and seem to have an incredible memory or attention span. Some people, however, suffer from a disease that affects how they think and learn. Still others are healthy adults who characterise themselves as 'forgetful' because they seem to constantly lose their keys or have difficulty recalling information.
The human brain is powerful but many of us want to know what can go wrong as well as how to improve the health and functioning of the human brain. Perhaps you are struggling with the challenges of a learning disability or a disorder that affects brain functioning. Or, maybe you simply want to find ways to improve the way that you think and act.
This website can teach you all of the above and more - from the structure of the brain to how it works in healthy adults or in people with health conditions affecting the brain. And what about ageing? You might be curious to find out how to reduce the cognitive decline associated with ageing.
While the Internet has various bits of information on the human brain, we felt that having a single, informative and accurate website on brain skills would be a valuable resource. We hope that our website provides the information you need to keep your thinking sharp and your brain functioning at its best.

Related Articles in the 'Site Information' Category...